Decorations play a pivotal role in creating the festive atmosphere of a birthday party. They set the tone, enhance the theme, and make the celebration memorable. In this comprehensive guide, we will explore how to decorate for a birthday party step by step, offering creative ideas, real-life examples, relevant statistics, and answers to frequently asked questions to help you transform any space into a birthday wonderland.
Planning Your Decoration Theme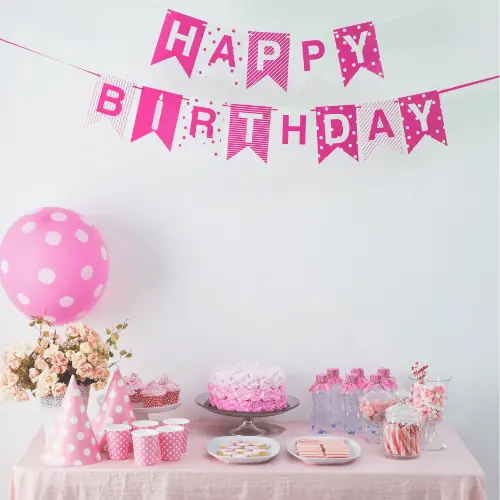 Before you start decorating, it's essential to plan the theme of your birthday party. The theme will guide your decoration choices and help create a cohesive and visually appealing atmosphere.
Choosing a Theme for Birthday Party
Selecting a theme is the first step in the decorating process. The theme can be inspired by the guest of honor's interests, favorite colors, or current trends. Some popular birthday party themes include: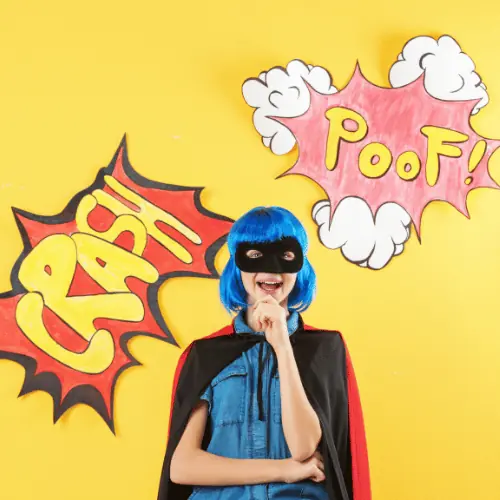 Superheroes: A superhero theme can feature iconic symbols, capes, and action-packed decorations.
Princesses and Fairies: A princess-themed party often includes regal colors, tiaras, and castle motifs.
Sports: Sports-themed parties can showcase the guest of honor's favorite team, sport, or sportsperson.
Under the Sea: An underwater theme might feature sea creatures, mermaids, and shades of blue and green.
Gathering Inspiration
Once you've chosen a theme, gather inspiration from various sources, including Pinterest, party planning websites, and social media platforms. Look for color schemes, decoration ideas, and DIY projects that align with your chosen theme.
Decorating Essentials for Birthday Party
Now that you have your theme in mind, let's dive into the decorating essentials.
Balloons for a Birthday Party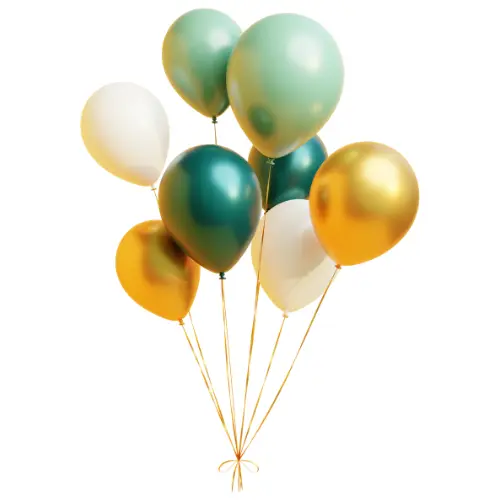 Balloons are a versatile and cost-effective decoration choice. Statistics show that balloons are used in approximately 89% of birthday parties. Here are some creative ways to incorporate balloons:
Balloon Garlands: Create stunning balloon garlands in your party's color scheme.
Balloon Bouquets: Cluster balloons in bunches to create eye-catching centerpieces.
Number or Letter Balloons: Personalize your decorations with number or letter balloons that spell out the guest of honor's name or age.
Banners and Signs for Birthday Party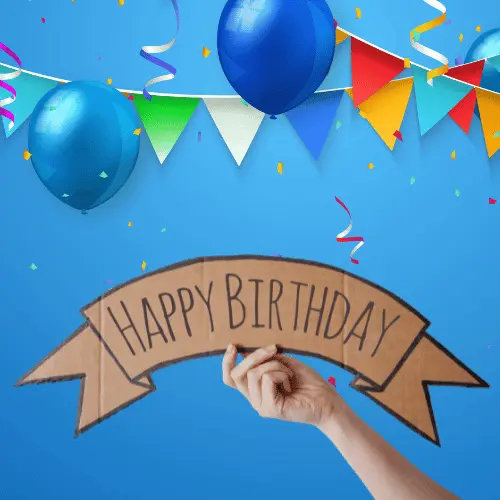 Banners and signs are excellent for conveying the party theme and adding a decorative touch:
Welcome Signs: Greet guests with a personalized welcome sign featuring the birthday child's name and age.
Themed Banners: Hang themed banners that match your party's motif.
Table Decorations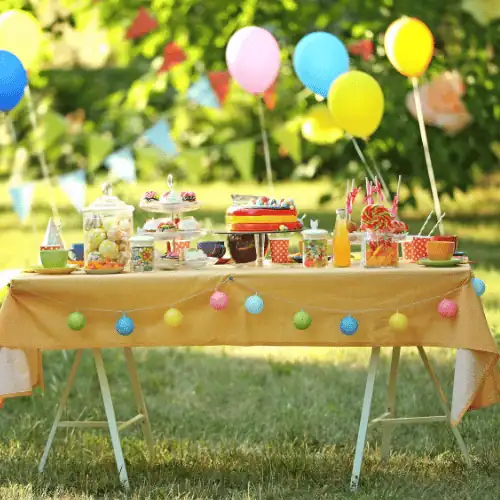 The table is a focal point of the party, so pay special attention to table decorations:
Tablecloths: Choose tablecloths that match your color scheme or theme.
Centerpieces: Create centerpieces using flowers, candles, or themed decorations.
DIY Decorations for a Birthday Party
Get creative and crafty with DIY decorations. These personalized touches can make your party stand out.
Homemade Banners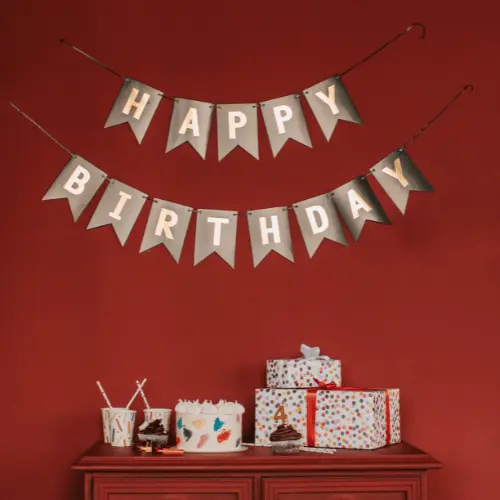 Design and create your own banners using craft paper, fabric, or felt. Include the birthday child's name or a special message.
Photo Booth Props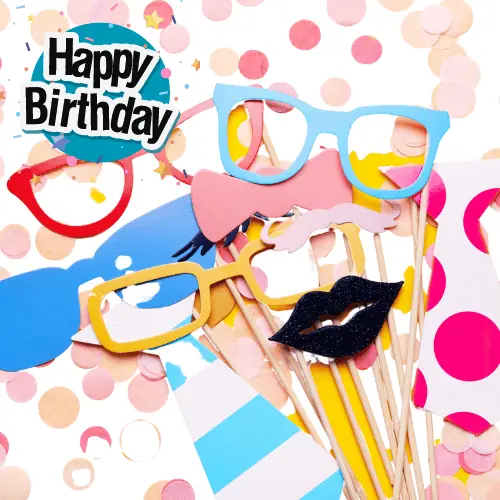 Craft photo booth props related to your theme, such as mustaches, tiaras, or superhero masks. Set up a photo booth area for guests to take fun pictures.
Mason Jar Centerpieces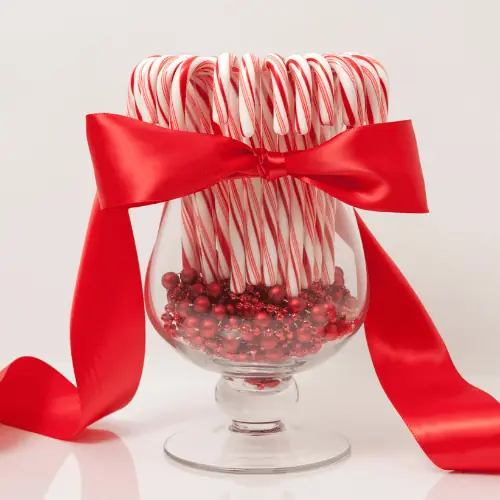 Decorate mason jars with paint, ribbons, or glitter, and use them as charming centerpieces for your tables.
Lighting and Atmosphere for a Birthday Party
Lighting can greatly enhance the atmosphere of your party.
Fairy Lights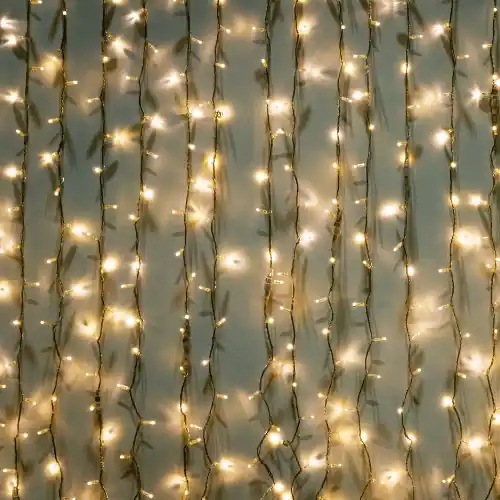 Hang fairy lights to create a magical and enchanting ambiance. Fairy lights are versatile and can be used indoors or outdoors.
Candles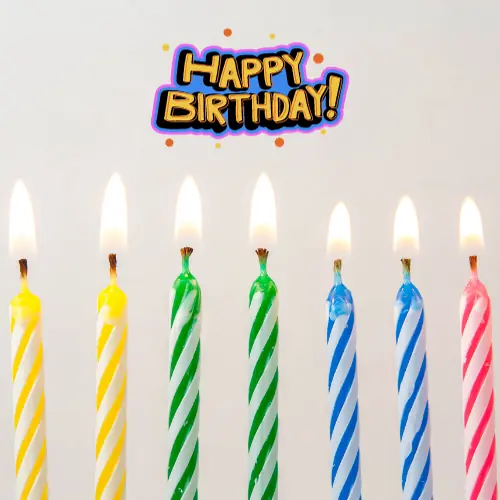 For a more elegant touch, use candles in decorative holders as table centerpieces. Flameless candles are a safe alternative for kids' parties.
Frequently Asked Questions (FAQs)
How much should I budget for party decorations?
The budget for decorations can vary widely depending on the size of the party and the chosen theme. On average, people spend between $50 and $200 on birthday party decorations.
How far in advance should I start decorating for the party?
Start decorating a day or two before the party to ensure everything is in place and that you have time for any last-minute adjustments.
Are there eco-friendly decoration options?
Yes, there are eco-friendly decoration options available, such as biodegradable balloons, reusable banners, and natural materials like burlap and wood.
What if I'm not crafty? Can I still create impressive decorations?
Absolutely! Many online retailers offer pre-made decorations that align with various themes, making it easy to decorate without DIY skills.
How can I involve my child in the decoration process?
Depending on their age, children can help with simple DIY projects, like painting banners or assembling goody bags. Involving them can make the process more meaningful for both of you.
Conclusion
Decorating for a birthday party is an exciting and creative endeavor. By carefully planning your theme, gathering inspiration, and incorporating the essentials, DIY decorations, and lighting, you can transform any space into a magical birthday wonderland. Use the tips and ideas presented in this guide to create a visually stunning and memorable celebration that your guests and the guest of honor will cherish for years to come.
You may also like to read: